The Feast of St. Catherine of Siena traditionally is celebrated on April 30. St. Catherine, who in 1970 was declared a Doctor of the Church, became a Third Order Dominican when she was sixteen years old. She lived a life in close union with Jesus, receiving visions of Him and conversing with Him; she also received the stigmata from our Lord. Although St. Catherine died at the young age of thirty-three, she converted many souls through her love of God and her love of neighbor. She joyfully dedicated her life to prayer, penance, and works of charity, especially for the Roman Pontiff and priests. You can read one of her prayers for this intention at
St. Catherine's Prayer for the Church and Priests
.
+
St. Catherine is a wonderful example of living to serve God. On her deathbed she prayed to God, saying, "
O eternal God, receive the sacrifice of my life on behalf of the Mystical Body of the Holy Church. I have nothing else to give, except what You have given me."
May we pray to her especially on her feast day, asking her intercession to help us also live each day for God, loving Him ever more and bringing others to love Him more as well, as she did. May we remember to pray and sacrifice for Holy Mother Church, especially for priests and the Pope, but also for the entire Church Militant and the Church Suffering.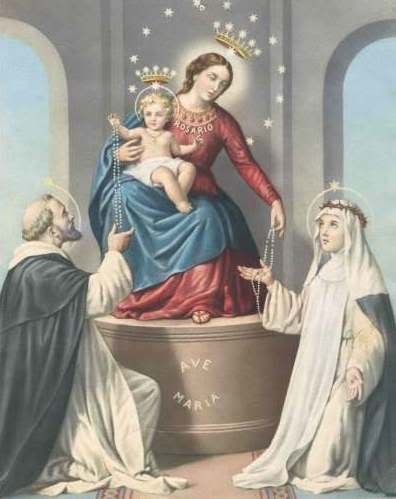 Prayer to St. Catherine of Siena
St. Catherine, most blessed and favored patron saint, thou who sought the truth with perseverance, loved the truth in humility, taught the truth in charity, and defended the truth with courage, pray for us. Obtain for us the grace to persevere in truth, to be a light in the darkness of the times in which we live, and to convey to others, both in our written words and in our actions, the responsibility, wisdom, and knowledge to proclaim the truths of our holy Faith as proclaimed by the Church. O holy virgin and bride of Christ, whose letters inspired, guided, and led the Church to renewal and transformation, obtain too for us the grace to live the truth, the patience to endure the trials and hardships, to carry our Cross in the spirit of prayer and self denial, and to defend the Church in its hour of crucifixion. We ask these in Christ's name. Amen.
In Your nature, eternal Godhead,
I shall come to know my nature.
And what is my nature, boundless Love?
It is fire, because You are nothing but a fire of love.
And You have given humankind
a share in this nature,
for by the fire of love You created us.
And so with all other people
and every created thing;
You made them out of love.
O ungrateful people!
What nature has Your God given you?
His very own nature!
Are you not ashamed to cut yourself off from such a noble thing
through the guilt of deadly sin?
O eternal Trinity, my sweet love!
You, Light, give us light.
You, Wisdom, give us wisdom.
You, Supreme Strength, strengthen us.
Today, eternal God,
let our cloud be dissipated
so that we may perfectly know and follow Your Truth in truth,
with a free and simple heart.
God, come to our assistance!
Lord, make haste to help us! Amen.
--by St. Catherine of Siena
God bless!